awards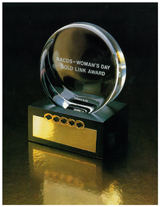 It's Not About the Awards, But They Are Nice!
Sometimes I see ads and wonder if the agency who produced it ever had any formal training in advertising, or did these people fall in love with the industry by watching "Mad Men." There are standard objectives that all ads should meet. How many times have you said, "That is a great ad," but you don't remember whose ad it was? Entertainment alone does not make a good ad. A good ad stresses product benefits, arouse curiosity and provide information.
Leo Burnett said, "The sole purpose of business is service. The sole purpose of advertising is explaining the service which business renders."
read more